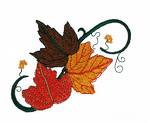 Fall Special: We still have this

lot: Timberon, NM, Very

Beautiful Mountain resort LOT! DISOUNTED TO ONLY $3,250! This is a special

opportunity, and this is presently our only lot in this area. This subdivision is

truely a gem of a mountain community.
This lot is located

just 31 miles south of Cloudcroft

in the beautiful treed Timberon

Subdivision. Water

and Power are

in the subdivision and there are

Gravel Roads to each lot. The lot is a few miles from a

golf course and a city

park. The roads in Timberon are well maintained and plowed

in the winter. This is an excellent 1st class mountain community with

many amenities, including small mall and gas station. Build a vacation or primary

home or simply invest in this quality lot.

Timberon #13
Block 173

Lot 74

If you want the lot, respond to this email for

details.

First person to Pay Pal

$3,250

topaypal@onlinelandsales.com



gets lot - Free and

Clear



VIDEO!
Land Auction Television is in beta. Check it

out. New Content added daily.
Land Auction Television (NEW!)