Buy land instantly at auction, or for a fixed price. Receive the lowest cash price, or the lowest down payment and monthly payments, available anywhere.
100% Satisfaction Guarantee!
BUYING PROCESS Home > About Us > Buying Process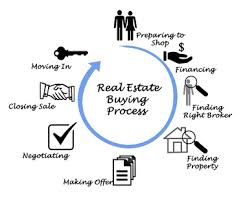 How can this be such a good deal?
1. Here at Online Land Sales we have access to a steady flow of land, usually directly from developers that have recently subdivided. We buy these lots at a discount, and we can sell them at the right price, with seller financing. We are not a brokerage, rather we are a land dealer and financier, and you will be doing business directly with us, commission free, when you make a purchase.
2. When we finance our customer, we keep an interest in the land until the loan is paid, much like when you buy a car with payments and the bank has title to the car until you pay. So our security is in the land, and unlike a car, you can not drive it away or have it stolen.
3. No insurance is necessary on the land, and then only as your option after you build.
4. We have automation that allows us to handle thousands of customers with ease. This means you will get a personal treatment all of the time. And, we provide this service efficiently with your own personalized online loan management area and phone access to our administrative staff 7 days a week, at no cost to you.
5. We rely on volume and repeat customers. Many of our customers buy multiple lots in the same or different subdivisions.
FAQ: How does the Financing work?FAQ: What about Property Taxes?
Missouri, Washington County, 0.23 Acre Rogue Creek, Lot 11. TERMS $125/Month

Missouri, Douglas County, 10.16 Acres Timber Crossing, Lot 23. TERMS $250/Month

Kansas, Chautauqua County, 6.11 Acres Cowboy Meadows, Electricity, County Water. TERMS $210/Month

Nevada, Elko County, 2.07 Acres Meadow Valley Ranchos, Lot 1 Unit 5. TERMS $100/Month

Missouri, Shannon County, 8.13 Acre Thunder Mountain Ranch, Lot 52. TERMS $200/Month

Nevada, Elko County, 2.27 Acres Twin River Ranchos, Lot 2 Unit 4. TERMS $100/Month

Missouri, Douglas County, 9.71 Acres Timber Crossing, Lot 17. TERMS $235/Month

California, Modoc County, 1 Acre California Pines Resort. TERMS $100/Month

Oklahoma, Love County, 7.55 Acres Legacy Ranch, Lot 20. TERMS $430/Month

The Bluegrass State Land for Sale; Kentucky is a state located in the east south-central region of the United States. Kentucky is known as the "Bluegrass State", a nickname based on the bluegrass found in many of its pastures due to the fertile soil. It is a land with diverse environments and abundant resources, including the world's longest cave system, Mammoth Cave National Park, the greatest length of navigable waterways and streams in the contiguous United States, and the two largest man-made lakes east of the Mississippi River.
New Phase Released (Selling Fast)